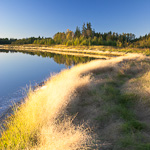 Ministik Sanctuary
The Ministik Lake Gamebird Sanctuary is a natural area east of the city of Edmonton, AB. Since discovering it about a decade ago, it has become one of my favourite places to escape to with my camera in hand.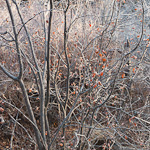 Branches
The forests that I enjoy photographing are full of dense understory. For me, one of the greatest challenges is to find, amongst all the tangles, a photographic composition that reveals the beauty present in the chaos.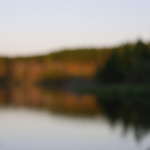 Boreal impressions
The boreal forest is a beautiful, complex landscape of small lakes, dense forest, and incredible detail. Sometimes though, it is easy to lose sight of the forest by looking too closely at the trees—these photographs concentrate on the character of the boreal forest, by deliberately removing the details.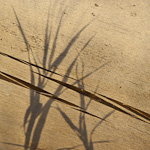 Detail & Texture
I am drawn, photographically, to finding graphic forms and repeating patterns in the natural world. I am often amazed how, when context is removed by zooming in or with a tight crop, the largest landscape can resemble the smallest details.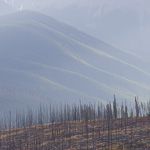 Talbot Burn
After years of extinguishing natural forest fires, the national parks are re-introducing controlled burns as an important part of the natural ecological cycle—this portfolio is the result of one of those fires in the valley behind Talbot Lake.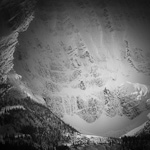 Rocky Mountain Vignettes
The Canadian Rocky Mountains are among the most-photographed landscapes, for good reason. It is a challenge to create photographs in the rockies that are not a duplication of all the ones before. I have the great fortune to live close enough to them so that, over the years, I have been able to tackle this challenge, and these photographs result from that effort.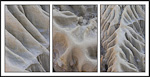 Triptychs
Sometimes I'll take a series of photographs that just look a lot better side-by-side than all on their own. I'm not sure why it's always three, but it seems to work.